Google Analytics
Whether you're looking to understand where your site traffic is coming from, gain insights about the users viewing your content or track priority conversions on your website, Google Analytics is your tool. Learn what is possible with this powerful tool, and how to get started.
What is Google Analytics?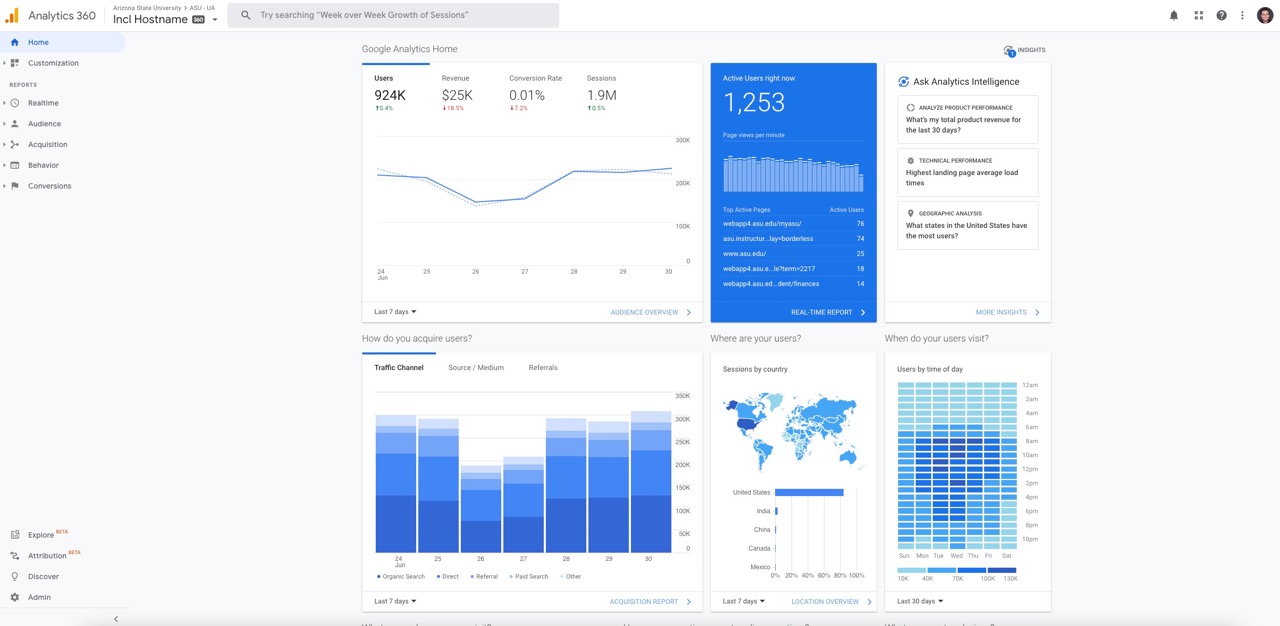 Arizona State University utilizes the Analytics 360 version of the platform, which includes access to unsampled data and advanced options. Key features of the platform include:
Acquisition data
How users arrived at your site.
How marketing campaigns are driving traffic.
Additional insights from Google Ads and social campaigns.
Audience insights
Geographic, demographic and user interest data.
The devices and operating systems being used to visit your site.
Segment by new or returning visitors.
Content metrics
See which pages users are arriving on and leaving from.
View page performance data individually or by website section.
Use custom events to track engagement unique to your use case.
Realtime views
View active users on the site.
See which pages are currently being visited.
See onsite conversions as they happen.
Conversions
Custom conversions for tracking form fills, registrations, donations and more.
Create funnels to see where users are being lost in the conversion path.
Review ASU's brand standards and guidelines for web data and analytics.