All guidelines for the use of the ASU logo also apply to ASU unit logos. 
No modifications may be made to these files and new unit logos may not be developed by university units.
The unit logos found in Widen are officially approved for use and distribution.
Logos have been designed for the media uses indicated (CMYK and SPOT for print, RGB for digital).
CMYK files are for printing on office and digital printers. Spot colors are custom inks used by specialty printing companies. The RGB color space is used for screen-based applications and MS Office uses.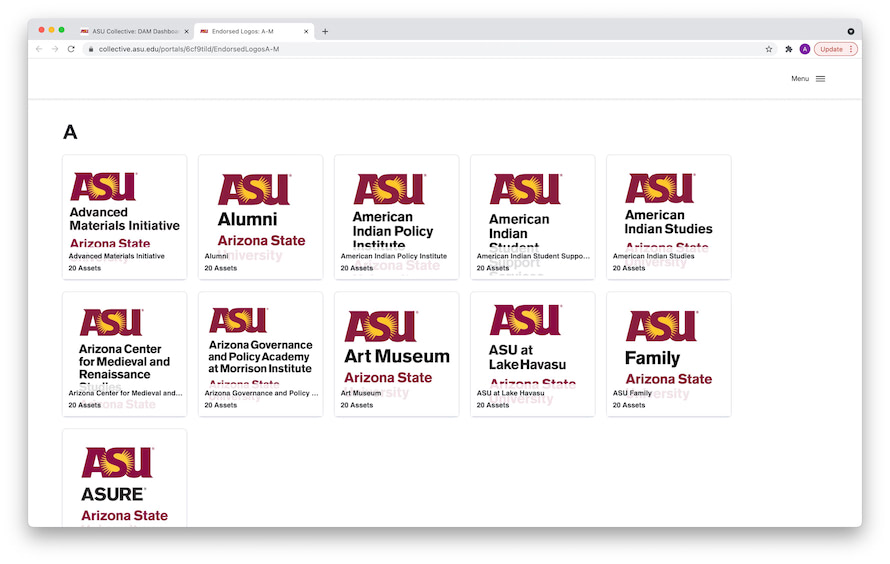 The approved color, layout and orientation options for unit logos are now located in our digital asset management solution, Widen.
Learn how to access the Widen collective
The unit logo system was introduced in 2004 and refined in 2008. In 2016, the system evolved to respond to today's environment and the growing strength of the ASU brand. 
Who is eligible for a unit logo?