The official seal of Arizona State University is the official seal of the state of Arizona with the words "Arizona State University 1885" encircling it.
No modifications should be made to the seal (including color modifications and file types). No likeness of the seal should be created.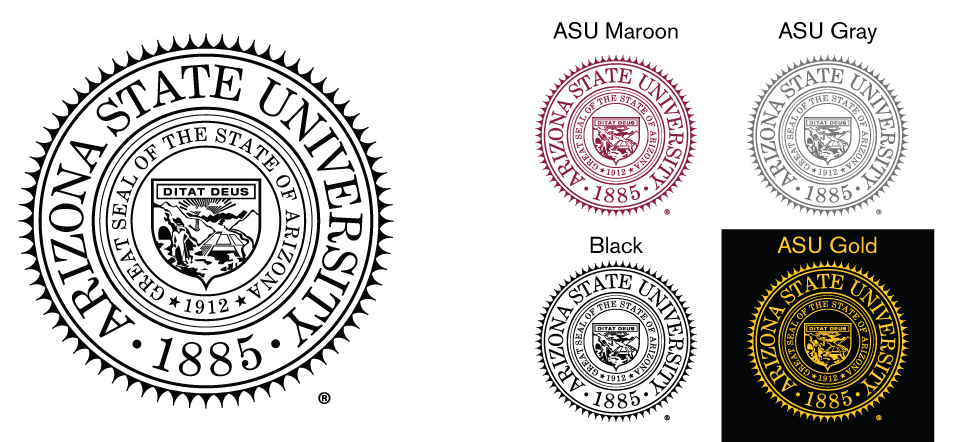 The university seal is a registered mark of Arizona State University and whenever it is used:
It may not be altered or embellished in any way.
It may not be used as part of a larger mark, title or graphic.
It must include the ® designation.
Who may use the university seal 

For ASU units, the seal is used only in very specific situations: formal and official documents such as diplomas, legal and official records, transcripts, programs for formal academic ceremonies and legal agreements binding the university. It may only be used in specific instances, to be approved in advance.
 
Use and download of the seal requires prior authorization. Please contact the Enterprise Marketing Hub.
 
For commencement announcements, the seal is handled strictly through licensed vendors. 
For official Arizona State University commencement announcements, please contact the Sun Devil Campus Stores or call 480-965-7923.