May 2022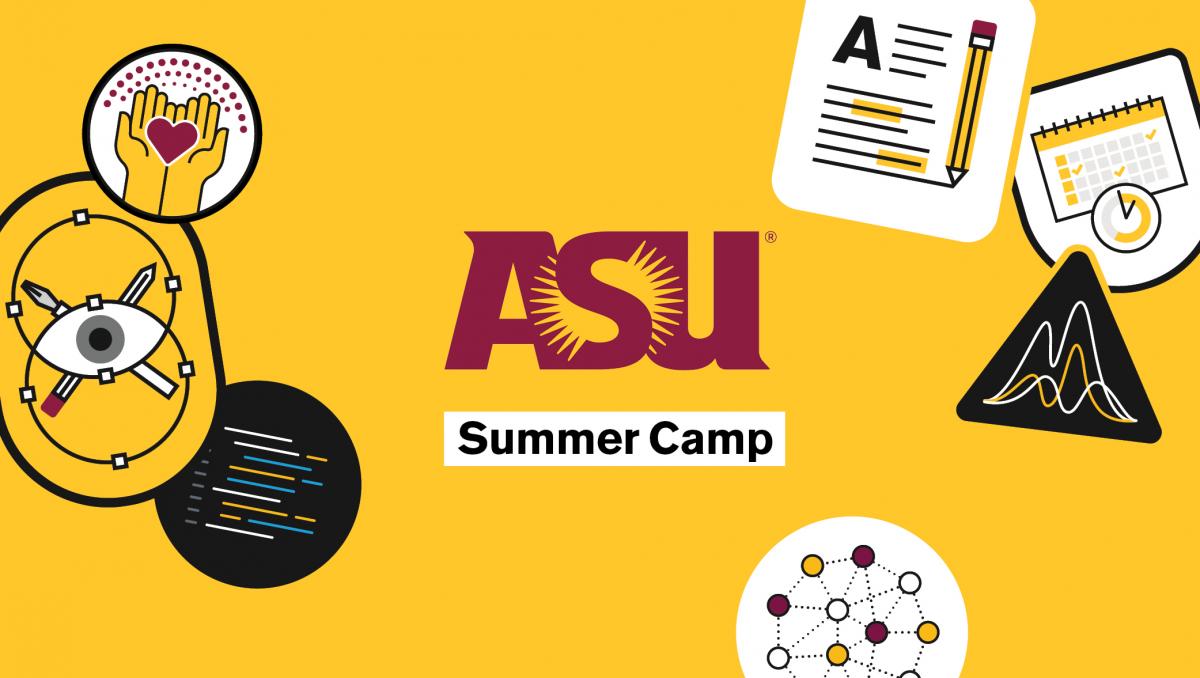 The countdown to Marketing Academy Summer Camp for 2022 has begun! Join your fellow marketers and communicators for a four-day professional development journey, July 18–21.
You'll engage with an impressive lineup of speakers, from across ASU and industry, sharing new tools, case studies and timely content, exploring networking opportunities and so much more! 
Camp this year will provide both virtual and in-person experiences:
For the two in-person camp days: Get insider access to two of ASU's newest spaces — the Rob and Melani Walton Center for Planetary Health at the Global Futures Laboratory and ASU at Mesa City Center in downtown Mesa and hear from ASU and industry experts about the latest marketing tools and resources.
For the two virtual camp days: Expect interactive discussions including breakout sessions, live polling and Q&As. Plus, customize your Zoom background, keep up with camp happenings on Slack and more.
We look forward to seeing you!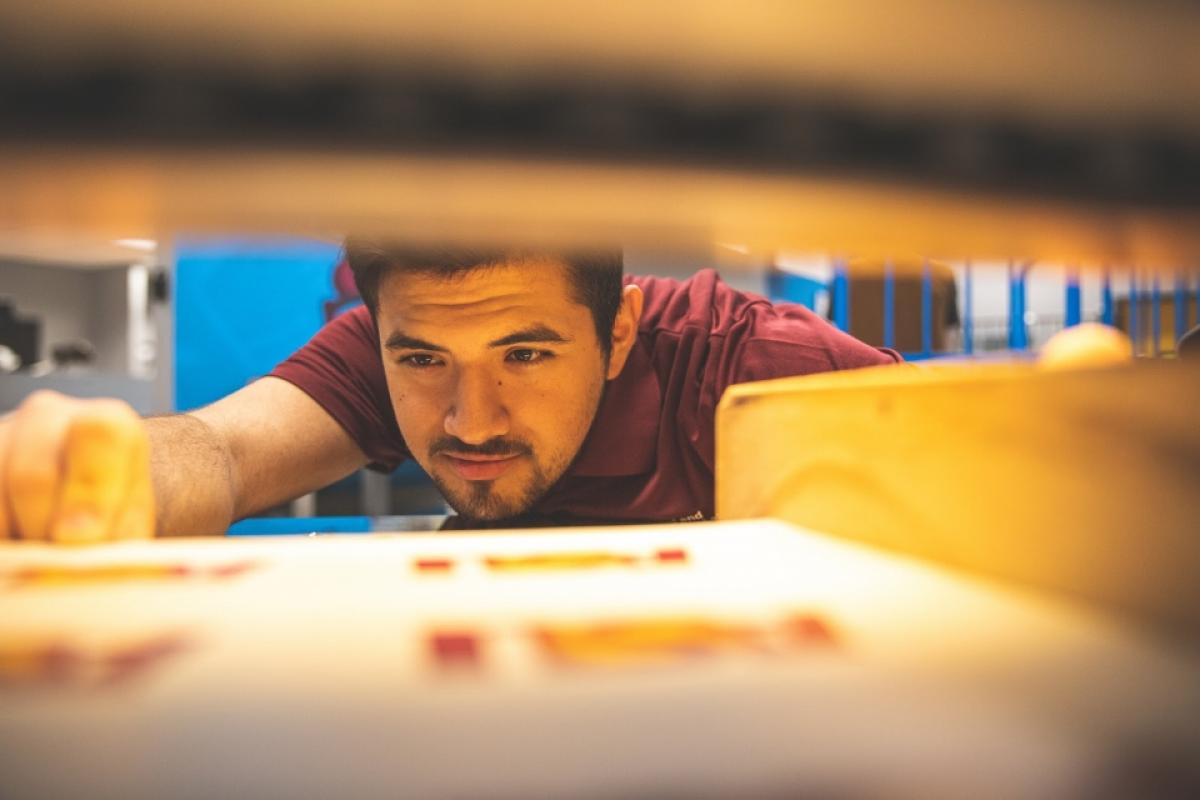 Print Lab products and services
As we approach the end of another fiscal year, the Print and Imaging Lab team would like to express gratitude for your support over the past year. We have experienced a tremendous amount of growth and tackled many complex and unique projects for the ASU community over the past year. We couldn't do it without the partnership of the ASU team and we're so excited for what's in store in fiscal year 2023.
Do you have any leftover funds in your budget that need to be used before the end of the fiscal year? If so, the Print Lab is available as a resource to help! Below are just a few of the products and services we can offer — fill out our new and improved quote form to get started on your project: https://print.asu.edu/print-lab/request-quote
Project planning, budgeting and designs for the new fiscal year.

Evergreen giveaway items such as notebooks, sticker sheets or informational flyers that can be used in the coming years.

Personalized college-branded notebooks.

Acrylic wall signage and wall graphics for your office.

Year in review materials.

Graphic design services.

Embroidered and printed apparel (polos, shirts, hats).

Promotional items (mugs, tote bags, sticker sheets and more!).
Check out what's available on-demand at ASU Print Online!
Snap frames hardware and printed inserts available in many sizes.

Pop-up banners.

Business cards, stationery, name badges and notecard templates.

Personalized postcards: stay in touch, encouragement, thank you, congratulations, anniversary.

Up-to-date campus resource guides for all four campuses.

ASU Charter poster.

ASU design aspirations poster.
As we close out another fiscal year, we are committed to providing the best possible service to the ASU community and supporting students along the way. We thank you for your continued support of the Print and Imaging Lab — stay happy and healthy. Go Devils!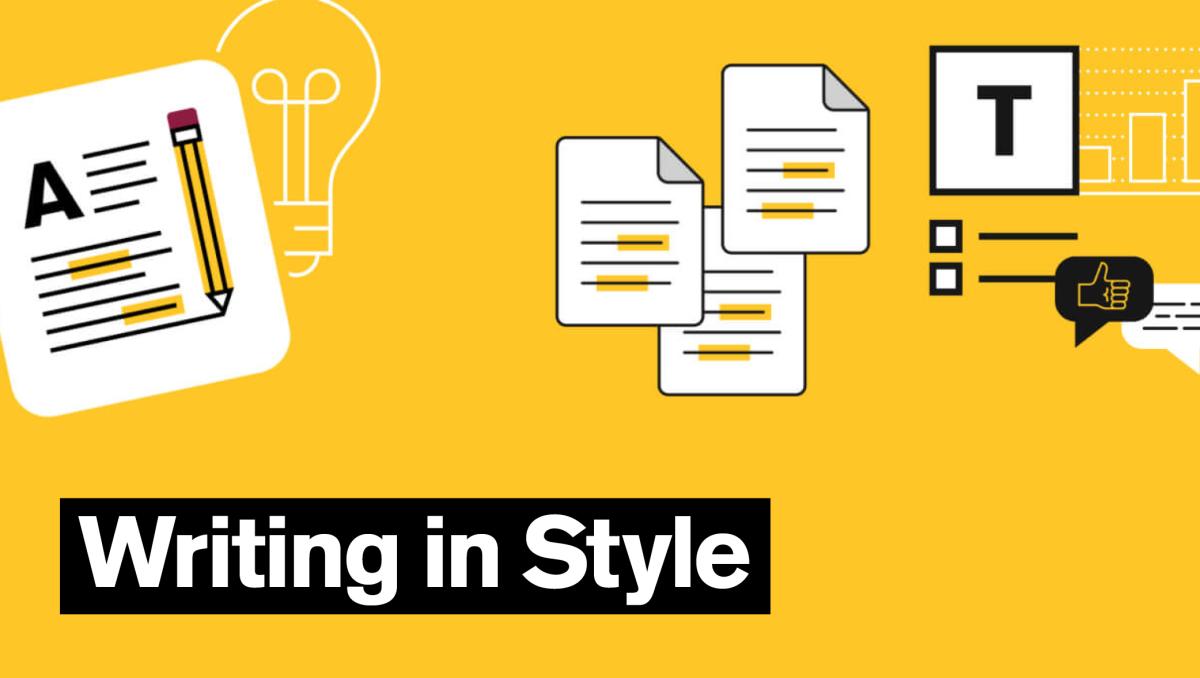 7 common writing pitfalls to avoid
The road to writing ASU communications is littered with potential blunders. Here are seven writing style rules to make the path a little less bumpy.  
1. Fewer, less. 
Use fewer for individual items, less for bulk or quantity:
Fewer than 10 employees attended the conference. (individuals)
I had less than $20 to spend on books. (an amount)
2. Dr., PhD. 
The title Dr. should only be used before the names of individuals who have a medical degree. We don't use Dr. when someone has earned a PhD.
3. Health care. 
Always use health care, not healthcare. 
4. Cutting-edge. 
The adjective cutting-edge should be avoided when possible — it is frequently used in language today and considered trite. Instead, try rephrasing the sentence or using a different adjective.
5. Toward. 
Always use toward, not towards.
6. Periods and commas with quotation marks. 
Always place periods and commas inside quote marks:
"I'm a Sun Devil," she said. "I graduate in May."

Arizona summers are called a "dry heat."
7. Ampersand. 
Only use an ampersand when it is part of the formal name of a company or organization, or for some accepted abbreviations:
Procter & Gamble.

House & Garden.

Q&A, R&B, B&B.
When in doubt, you can reference the "Writing for the ASU brand" section located within the ASU brand guide. We generally follow AP style. However, be sure to follow any exceptions to AP style noted in the ASU brand guide — don't miss the ASU word list!
Move over Google Analytics 3, GA4 is now the standard for Google (and ASU).
Google announced that Google Analytics 3 will no longer accept or process data after July 1, 2023.
Google Analytics 4 was released two years ago and ASU launched it for the enterprise just six months later. 
How is ASU preparing for GA4:
An enterprise server-side Google Tag Manager migration led by EdPlus.

Migration of engagement events from GA3 to GA4 (cataloging of all events firing from Enterprise GTM container to be supported in GA4 transition).
To ensure your site(s) are using the correct version of Google Analytics, they must be built with Webspark 2 or the platform-agnostic Unity components — both have the enterprise GA4 script included in the header.
To stay up to date on changes, best practices and more, join the new Google Marketing Platform community.
Seeing proven results and comparators makes a big difference to our audiences.
That's according to our annual message testing and brand research platform, which shows the use of approved rankings in our promotional graphics and messaging campaigns has a significant impact on their success. These rankings perform even better and are more believable when compared with those of other notable universities.
When you reference rankings in your communications, use them as shown on the rankings page in the brand guide. Avoid creating new rankings or using alternate comparable universities that aren't listed. If you wish to use a ranking with an alternative comparable university that isn't provided, you must first obtain approval from the Provost and the university rankings committee to do so.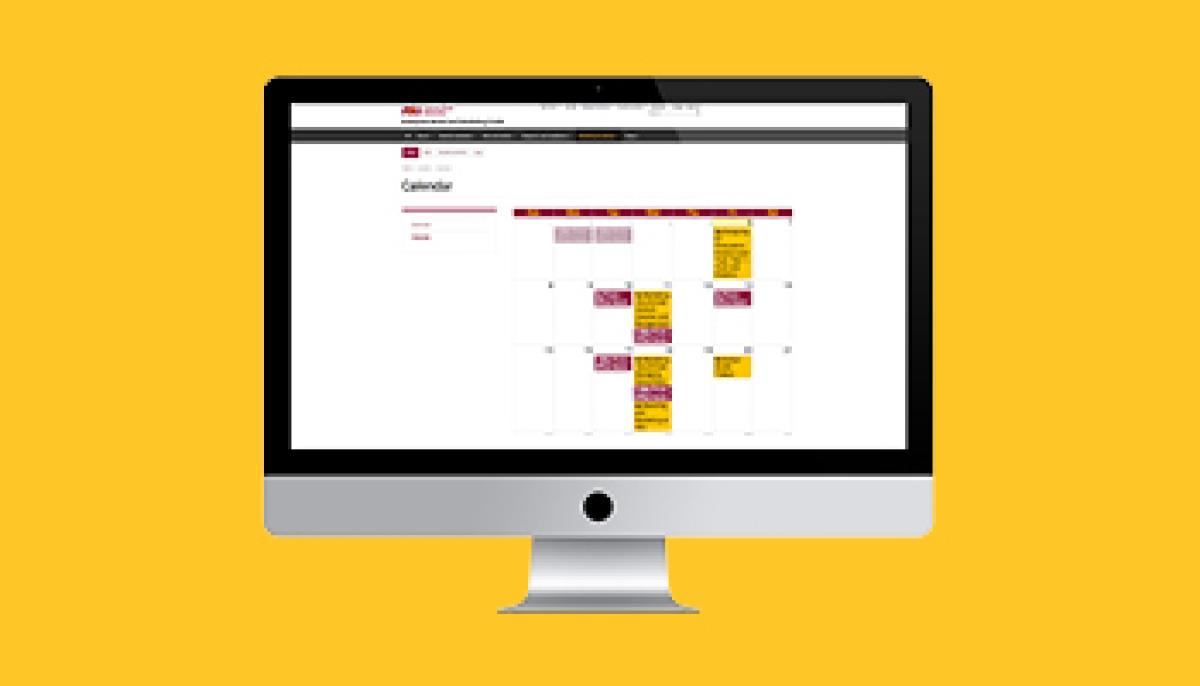 Upcoming sessions
Save the date: Summer Camp is just around the corner. Mark your calendars for July 18–21. We hope to see you there! 

Happening monthly: Join a community monthly meeting. Check out the Marketing Academy calendar to see upcoming opportunities.