June 2022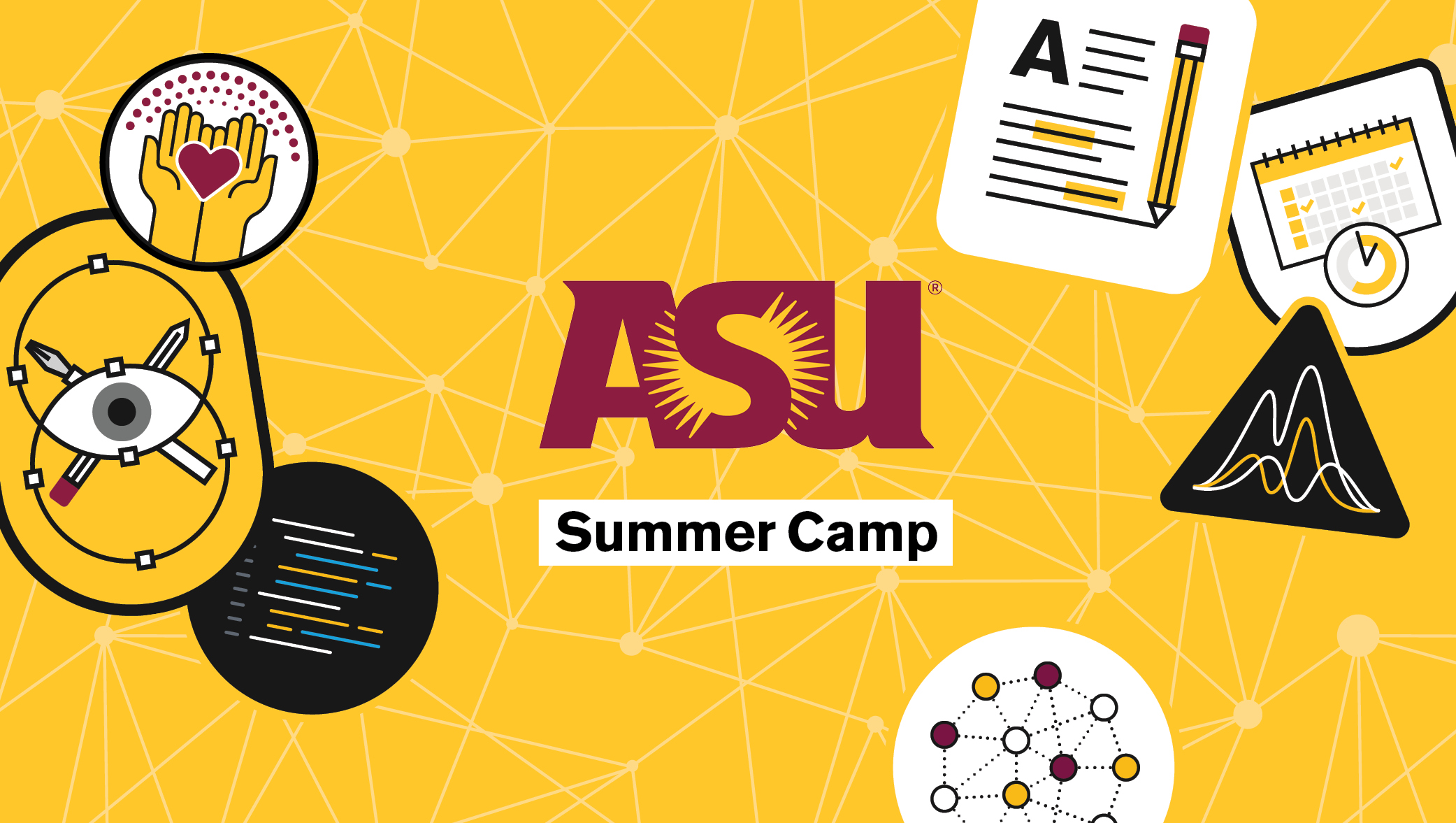 It's live: Summer Camp 2022 lineup
The session lineup for Summer Camp 2022 is now live! Choose from 60+ in-person and virtual sessions, featuring:
Announcing the 2022 CASE award winners
Congrats to our CASE Circle of Excellence award winners! CASE awards are globally respected in the higher education communication field.
Out of more than 4,500 entries, only 173 received gold awards — among them is "Are we in a housing bubble?", a video created by the Media Relations and Strategic Communications team showcasing an ASU expert in a new way to educate the community about the housing market.
The ASU Thrive magazine team was awarded silver for two projects: "Emily Karlzen - Arch Rift 'Ready to launch'," a photo series profiling an alumna whose business aims to advance commercial space tourism (created in partnership with the J. Orin Edson Entrepreneurship + Innovation Institute) and "ASU Dreamscape Virtual Learning 'Exploring new worlds'," a photo series focusing on virtual reality in the classroom (created in partnership with EdPlus).

"Co-Creating Hispanic Heritage Month Graphics" received a bronze award. For this project, three Hispanic alumni designers collaborated with ASU communicators, Sun Devil Athletics, Sun Devil Campus Stores, Trademark and Licensing, the ASU Alumni Association and its Los Diablos alumni chapter.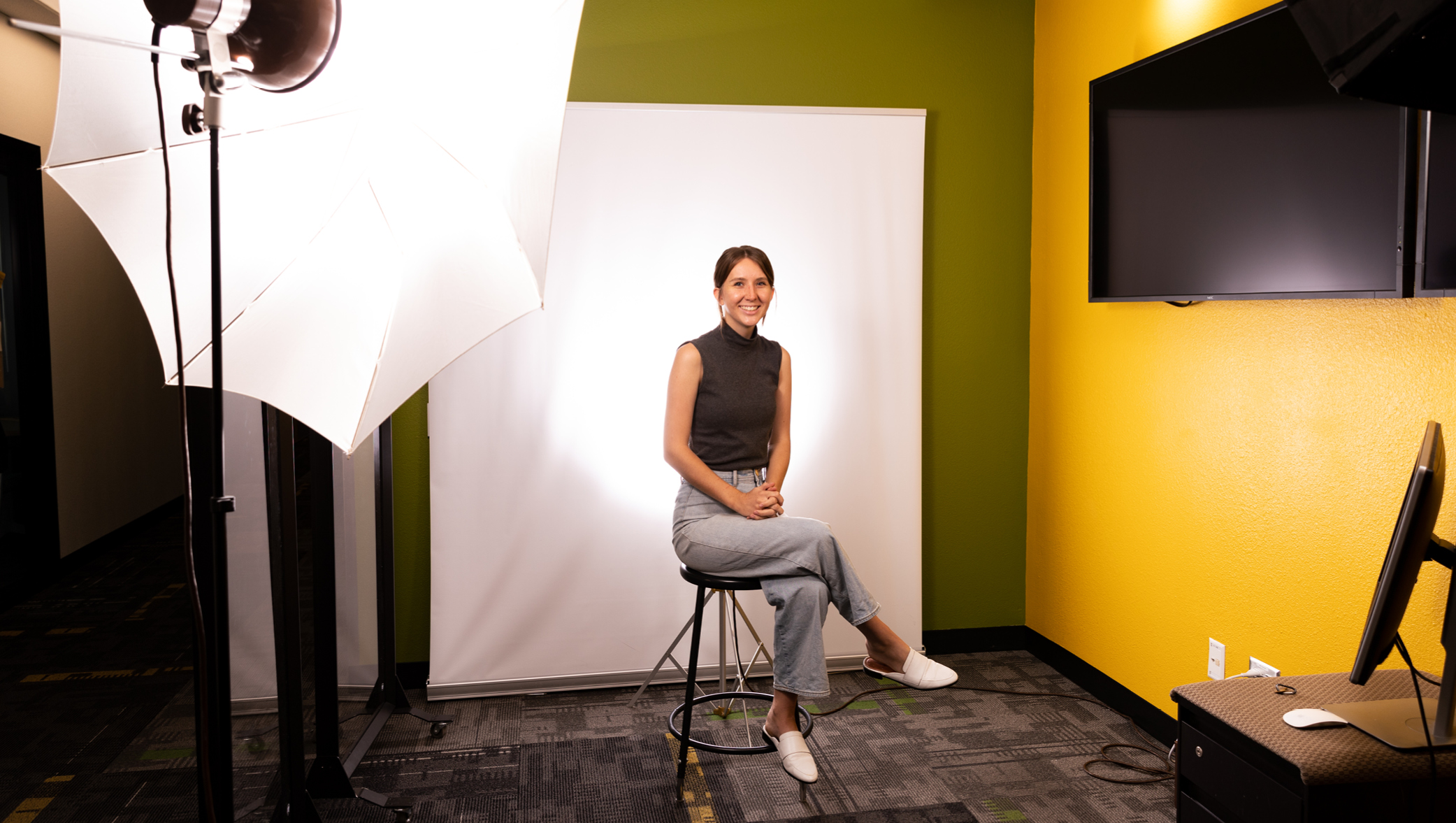 Less formatting, more doing
Want a time-saving tip? Branded templates are waiting for you in the brand guide! These ready-to-go resources ensure your work is brand-aligned, freeing you from repetitive tasks like formatting (and reformatting) materials. 
Access templates and libraries for: 
Design.
Email. 
Google Drive. 
Presentations.
One-pagers and reports.
Music. 
Photography and video.
Social media and digital campaigns.
Web. 
Writing and content. 
These items are maintained and updated to meet current brand standards.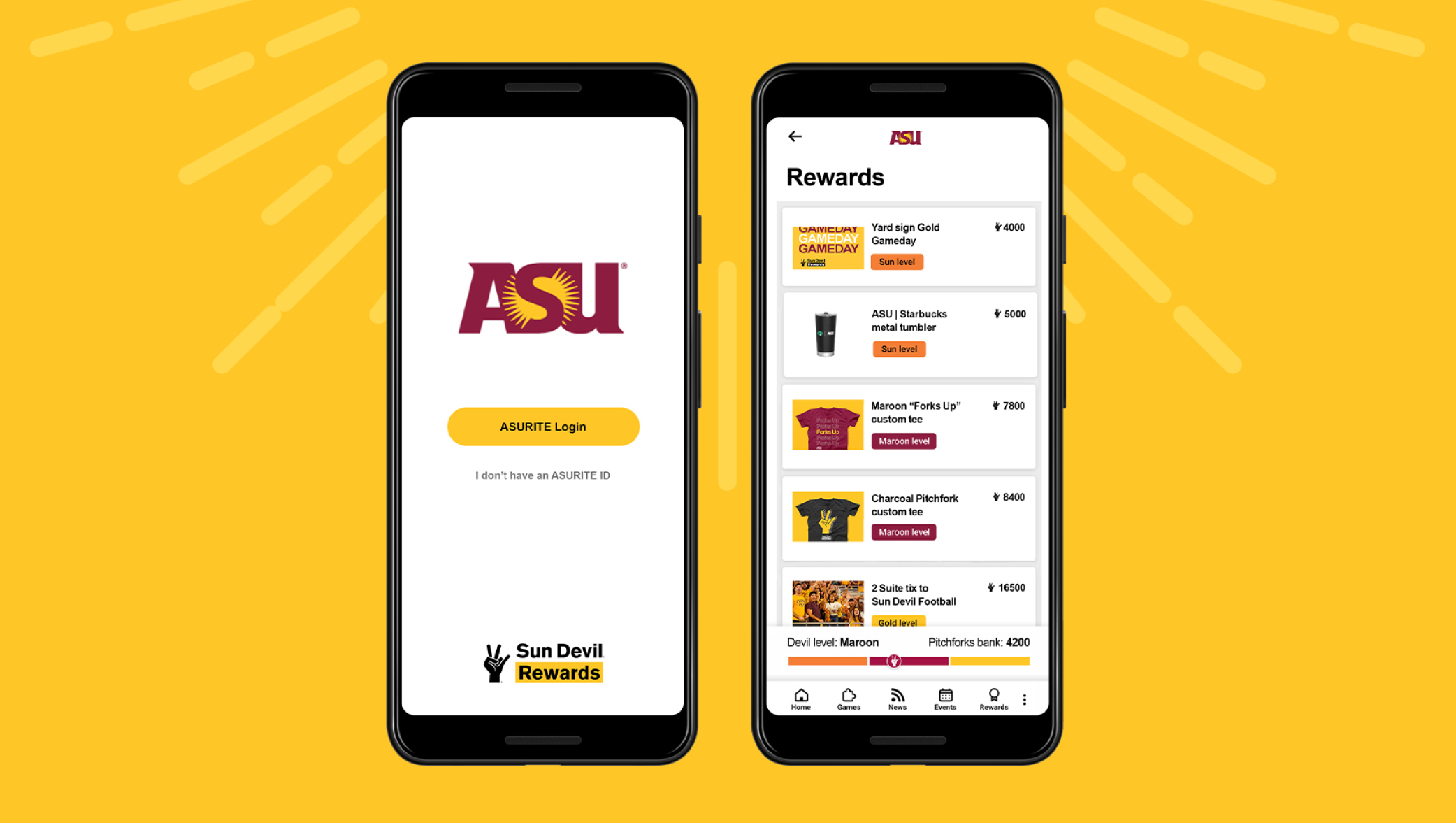 5 ways to share Sun Devil Rewards
Did you know ASU has a loyalty program for students, alumni, faculty and staff? Sun Devil Rewards is located in the ASU Mobile App and it's a great way to engage your audience with university events, news and more while building their affinity for ASU.
There is already a team dedicated to creating standalone communications that promote Sun Devil Rewards, however many opportunities exist to incorporate valuable language around Sun Devil Rewards into your existing content. 
Here are five ways to share Sun Devil Rewards with your audience. (Plus a bonus tip!)
1. Promoting an event? Encourage people to check in. 
Every ASU event is listed on the ASU Mobile App and users have the ability to check in through the app, when they are attending an event, in order to earn Pitchforks in Sun Devil Rewards. Pitchforks are the official Sun Devil Rewards currency that they can redeem for ASU® merchandise, event tickets and more in the SDR catalog. 
Consider adding this line to your next event email or printed material: 
Check in to ASU events in the ASU Mobile App to earn ASU merchandise, event tickets and more through Sun Devil Rewards, the official loyalty program for Sun Devils.
2. Highlighting ASU resources? Include Sun Devil Rewards. 
Whether your audience is students, faculty, alumni or your colleagues, Sun Devil Rewards is a free resource that can bring them closer to ASU by rewarding them for interacting with the university and Sun Devil community. If it makes sense to do so, let your audience know what Sun Devil Rewards can offer them. 
Here is a summary you can use: 
Sun Devil Rewards is a loyalty program just for Sun Devils. Become the ultimate insider on all things ASU. Sign up in the ASU Mobile App to earn Pitchforks you can redeem for tickets to athletics and arts events, unique experiences, exclusive Sun Devil® merchandise and more!
3. Featuring an ASU News article? That's worth 'Forks.
If you're featuring or linking to an ASU News article in your communications, consider adding a line about how your audience can read the article from the ASU Mobile App to earn Pitchforks in Sun Devil Rewards. Reading one article in the ASU Mobile App is worth at least five Pitchforks. 
If it makes sense for your content, you can include this language: 
Read ASU News articles on the ASU Mobile App to earn ASU merchandise, event tickets and more through Sun Devil Rewards, the official loyalty program for Sun Devils.
4. Keep an eye out for secret words. 
Entering secret words is a bonus activity that earns users additional Pitchforks in Sun Devil Rewards. They can be themed to universitywide events and campaigns, and are shared in multiple places including Sun Devil Rewards social media, emails and ASU events. 
To be in the know when a secret word is in effect, you can: 
If you'd like to request a secret word for your event or project, contact the SDR team at sundevilrewards@asu.edu to get started. You can use one of three premade Google slides to promote your secret word at an event. 
5. Get to know Sun Devil Rewards for yourself. 
As the official and only loyalty program for all ASU affiliates, it's a good idea for you to get familiar with Sun Devil Rewards. The brand guide includes guidelines around Sun Devil Rewards communications that you can leverage, including when and how you can use the SDR logo and approved SDR lingo. 
Plus, there is an added benefit for you. Just like students, alumni and faculty, you too can earn Pitchforks and redeem them for rewards — and not just through event check-ins, news or secret words. Here are all the ways you, and your audiences, can earn.
Bonus tip: Double dip for your team's promotional needs. 
Did you know Sun Devil Rewards can also help you with your promotional needs?
Digital banners: Sun Devil Rewards features a carousel of banners to advertise and promote events, partnerships and university initiatives. Your banner can be linked to a specific webpage.
Featured rewards: You can feature swag or experiences in the SDR catalog. 
For either of the above options, reach out to sundevilrewards@asu.edu. (If you are looking to feature a specific reward, please attach or include it in the email.)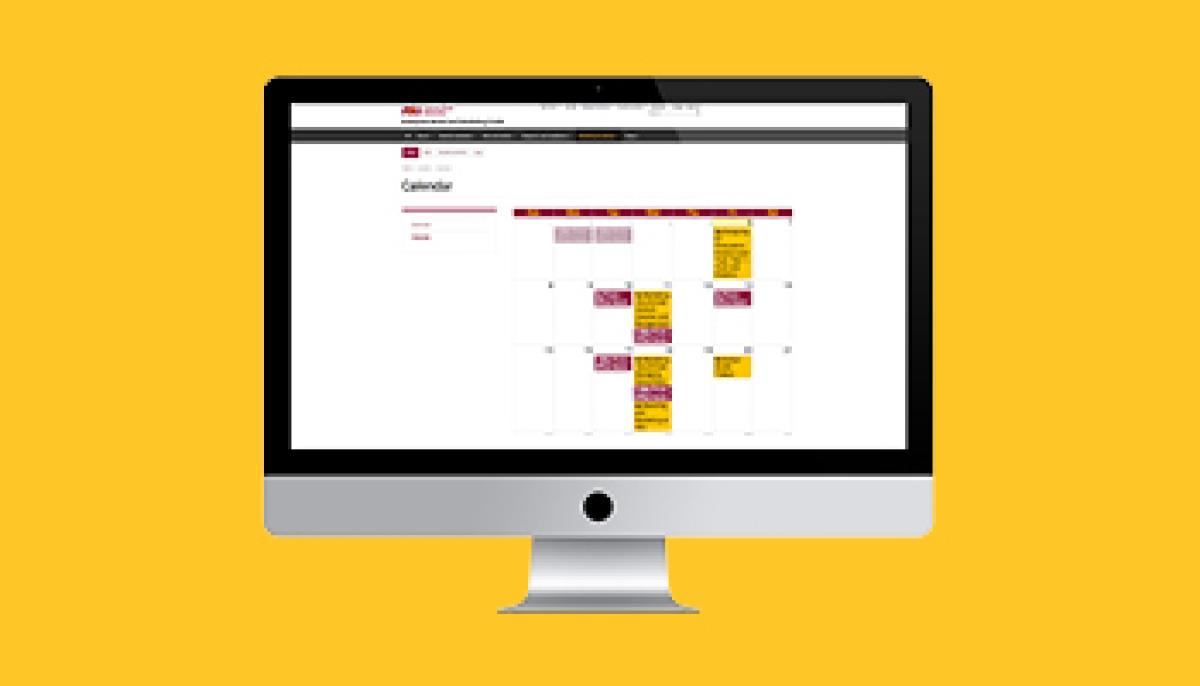 Summer Camp Join your fellow marketers and communicators for a four-day professional development journey, July 18–21. Register now
Happening monthly: Join a community monthly meeting. Check out the Marketing Academy calendar to see upcoming opportunities.