February 2022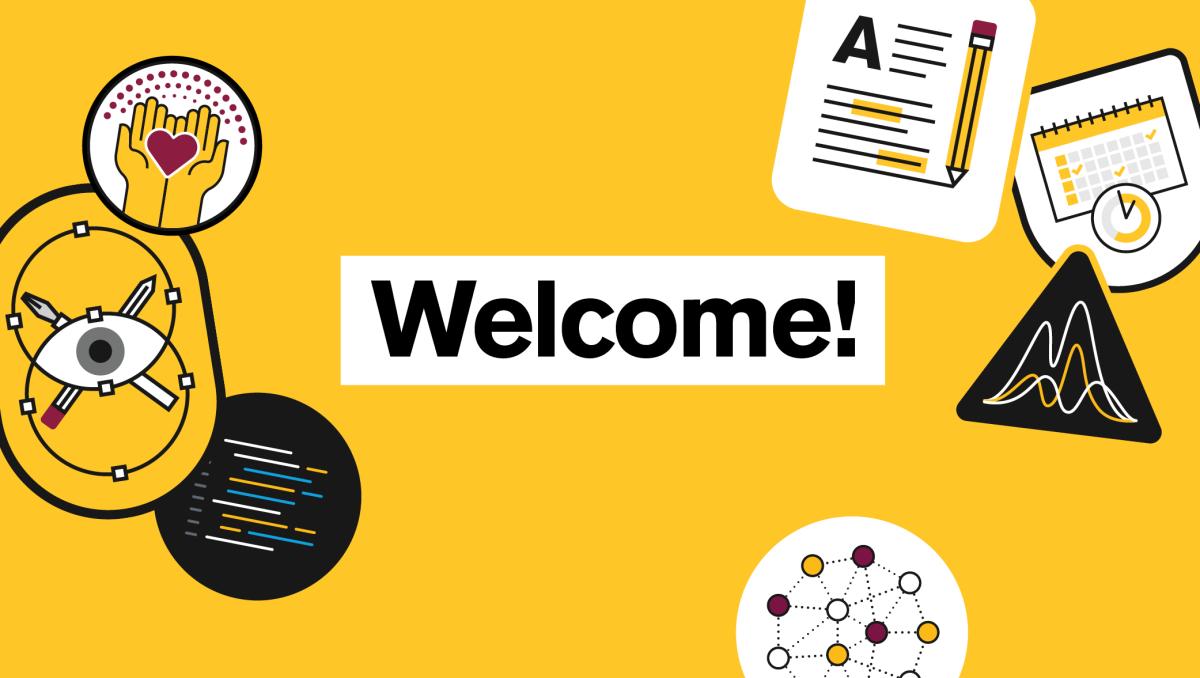 Are you new to the ASU marketing and communications community or is your team growing? Or are you looking for a refresher on all the tools that are available to you? We have compiled a checklist of resources to help you and your team members become familiar with the marketing and communications community. 
Resources and tools: 
Brand Guide: This is your one-stop shop for all things ASU brand. The web version of the brand guide outlines the full guidelines on color, logos, fonts, web standards and more. Additionally, you can find templates, forms to request approvals and services  and training tools. Looking for the brand guide at a glance? You can order your printed brand guide booklet from the Print and Imaging Lab. 
ASU Marketing and Communications on Slack: Join the conversation and meet fellow marketers! This workspace is a great way to connect to the community, ask questions and stay up-to-date with community announcements.
Marketing Academy: The Marketing Academy studio sessions are hosted by the Enterprise Marketing Hub and experts from across the university. These sessions provide a variety of in-person and online learning opportunities created to master and advance the ASU brand. Through workshops, studios and forums, professional communicators share best practices, learn from industry leaders and connect as a community. New members to the ASU marketing and communications community are encouraged to attend the session: Introduction to the brand: Onboarding for new marketers. 
Special interest community meetings: The ASU communicators community includes those focusing on marketing, communications, design, web development, photography, video, social media, writing, public relations and more. Be sure to check out the Marketing Academy calendar and join an upcoming monthly community meeting. 
Print and Imaging Lab: The Print and Imaging Lab is ASU's in-house print shop. There are many reasons to choose the ASU Print and Imaging Lab to act as your partner in graphic communications. Whether you need graphic design, printing, signage or anything in between, this team has the equipment, software, expertise and facilities to make it happen. 
Widen: Photography and video are core elements of the brand as they convey emotion, connection and key excellence markers. High-resolution brand photos are available for download by ASU communicators on the Widen Collective. These photos are not viewable to the public. You will need an account to view and download them.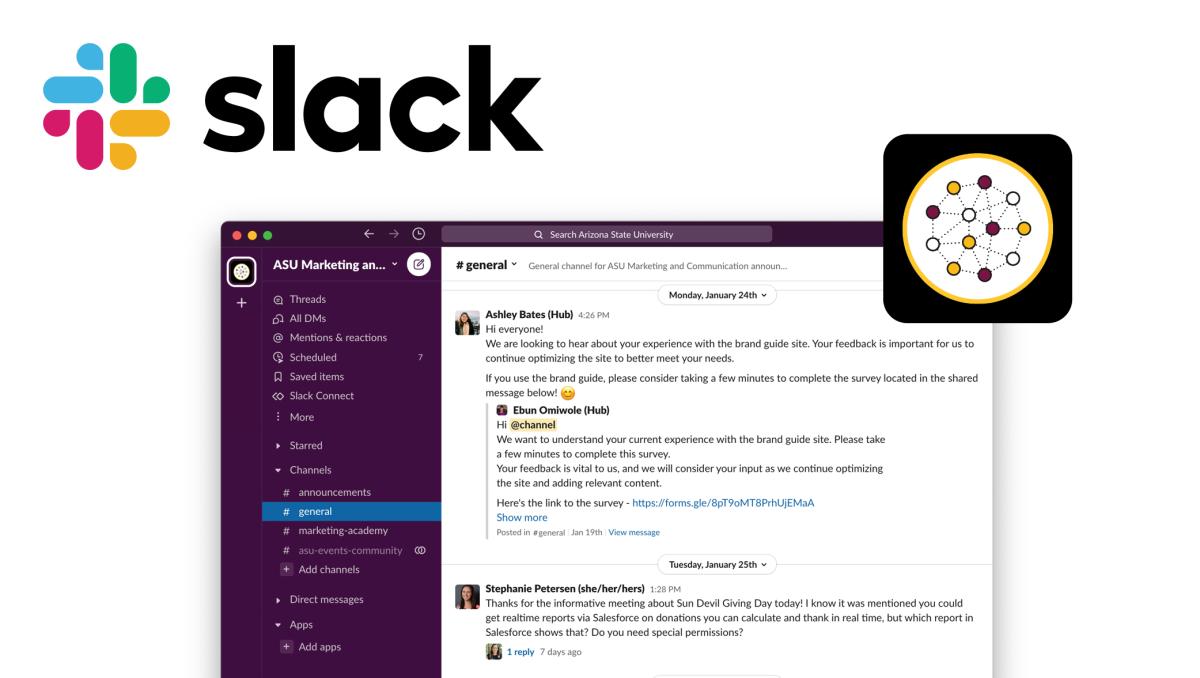 Have questions about ASU branding, marketing, resources or standards? Want to connect with colleagues working in your field at ASU? Have a burning question but you're not sure where to start? The ASU Marketing and Communications Slack workspace brings the ASU community together in one place with designated channels for you to collaborate and connect, no matter your role. The ASU communicators are a community of talented and knowledgeable individuals, so please ask any questions you might have and share information to help others as well.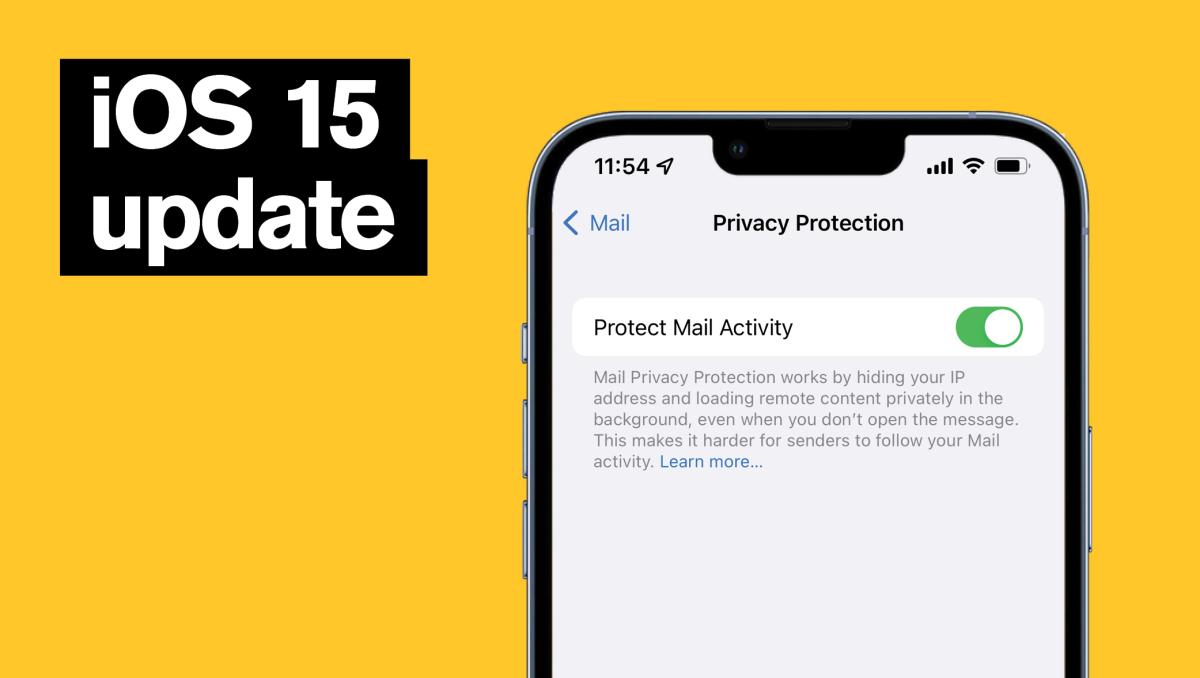 iOS 15: what the update means for you and best practices
If you've been looking closely at your email performance data over the past few months, you may have noticed an uptick in open rates. 
On Sept. 20, 2021, Apple rolled out its newest mobile operating system, iOS 15, which includes Mail Privacy Protection — a new feature that gives Apple Mail app users the option to hide whether they have opened an email or not from senders. 
If users have opted in to MPP, their activity will show that they have opened an email even if they haven't. 
What's happening exactly? When you send someone an email from an email marketing service (Marketing Cloud, MailChimp, etc.), the service places a tiny 1x1 image pixel in the body of the email. When this image is downloaded by a user (typically when they open the email) the email is registered as "opened." Apple's new update caches all email images on its server-side instead of the user device-side, leading to "false" or "inflated" MPP opens (due to that tiny image being downloaded ahead of time, even if the user hasn't opened the email). 
In the Hub's most recent measurements using the third-party tool Litmus, we've seen anywhere from 30% to 45% of our total opens impacted by MPP, meaning they are unreliable opens (in the Hub High Five, we've seen about 10% of opens being impacted by MPP because the internal ASU staff audience is more likely to use Outlook or Gmail on their work desktops than Apple Mail). 
The question is: If open rates are a less reliable metric than in the recent past, how can email marketers measure their success? 
First, we haven't seen any MPP-specific reporting accessible in Salesforce Marketing Cloud. We'll update the community if and when that becomes available. 
Second, the industry is continuing to learn about this program as it becomes more widely utilized. It's also important to note that although MPP does change things, the best practice remains that open rate should not be the only metric relied on for measuring success. 
Clicks and unsubscribe rate continue to be reliable metrics for measuring engagement in your emails. These metrics can give you a more precise look into if and how your audience is interacting with your content. For example, you may have noticed the Hub High Five content has shortened in length over the past several months. This is because we've been testing the model of driving email engagement via clicks to the brand guide for full articles versus including everything in the body of the email. (Once we have more data collected, we'll report back with our findings.) 
One industry strategy that many email marketers are using is looking at those who have opened your emails before iOS 15 was rolled out (on Sept. 20, 2021) to gauge their "true" interaction with your emails. You can then use this audience as a baseline for measuring performance against emails you're currently sending to see how many of your opens may be impacted by MPP. 
The Hub is also looking more closely into email deliverability from our shared IP addresses and how we can measure or improve our inbox placement to better ensure our audiences are seeing our messages. 
As we continue to learn more about MPP and its impact on email marketing, we will share updates with the community. We will also be hosting a Marketing Academy session to answer any questions about MPP on March 15, 2022.
For an on-demand option, you can watch this webinar hosted by Litmus.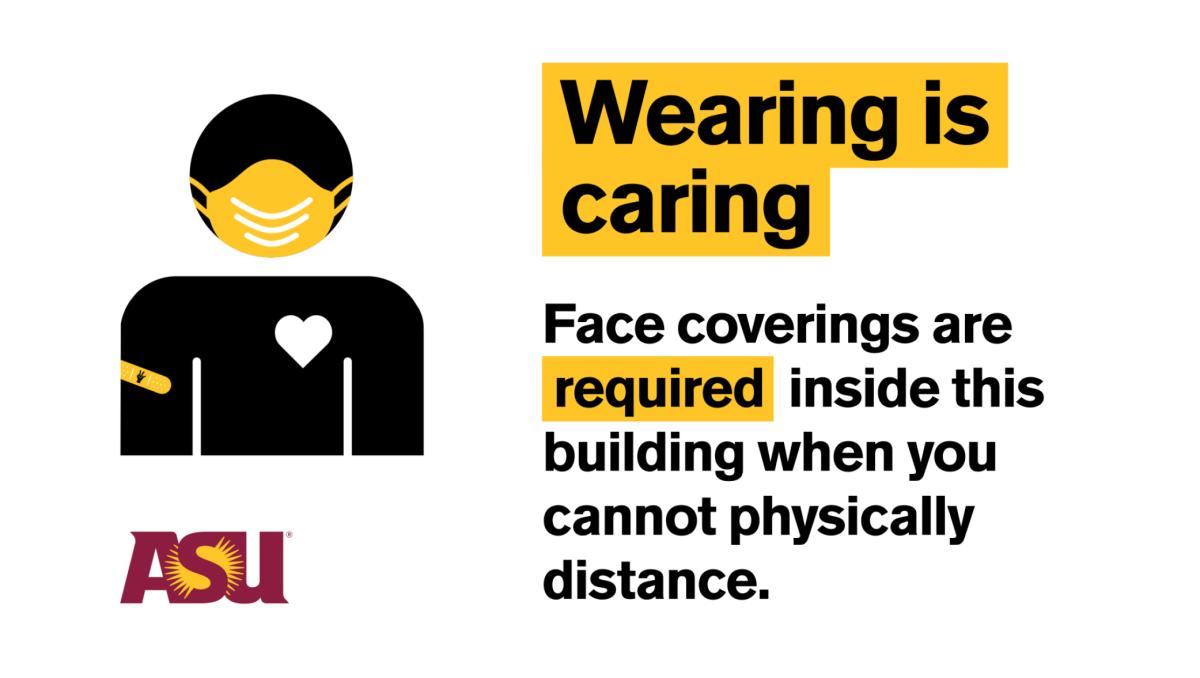 With in-person classes in session, a task force meets on a weekly basis to review and deploy highly coordinated communications surrounding COVID-19. As part of the Hub High Five and the ASU Marketing and Communications Slack workspace, we will continue to provide important updates and reminders to the community.
Signage updates
As of Jan. 5, 2022, face coverings are now required inside all ASU buildings where physical distancing is not possible. They are also still required, regardless of physical distancing, inside all ASU classrooms. 
As a reminder, Facilities Management has placed all required signage across the campuses and Environmental Health and Safety has reviewed all materials to ensure we are aligned with CDC guidelines. 
Due to these coordinated efforts, we ask that units do not create their own COVID-19 related signage. Necessary university approvals for signage will be coordinated by Environmental Health and Safety. Approved signage is managed through the Enterprise Marketing Hub and printed through the Print and Imaging Lab. Custom signage that has not been reviewed and approved is subject to removal. 
Photography and video guidelines
Photography and video should reflect current ASU policy. If individuals are indoors and not physically distanced, face coverings must be worn. Face coverings are strongly recommended in crowded outdoor settings.

If archival imagery is being used, you can note that with a camera emoji and the year it was captured:

📸

: 2019.

It's also suggested to include a disclaimer:

😷 

: Face coverings are required inside all ASU buildings where physical distancing is not possible. They are also required inside all ASU classrooms.
(Green) COVID-19 web banner updates
The university has recently updated the standard green COVID-19 web banner for the spring 2022 semester to align with key updates from the university. As such, every ASU website requires the current banner to be swapped out with the new one shared below. This banner may be placed at the bottom of your site, directly above the footer.
Shoutout to Itzel Morales for putting together a quick video tutorial on how to add or update this banner on a Webspark 2.0 website. 
Review the implementation instructions for developers and staff across the units and departments to seamlessly update the web banner on the ASU site or sites they manage and follow the steps to update any websites and webpages you manage as soon as possible. For questions, please see asu.edu/webservices.
FourWinds digital signage
Healthy Campus FourWinds digital signage has been updated. Those videos can be found inside the FourWinds system or in Dropbox.  
Signage FAQ
How do I order the "required when physical distancing is not possible" signage for my space?
At this time, these signs are permitted for building entrances only and are being managed through Facilities Management. This applies to all ASU buildings and locations.
I noticed a few buildings have "Face coverings are required inside this building" signs on their building entrances. How do I order these?
A few building types have been designated by ASU's executive committee for required face coverings, regardless of physical distancing. Right now, this list includes student unions, libraries and fitness centers. If any buildings are added to this list, signage will be replaced by Facilities Management.
I would like to order physical distancing, limited entry or any other signs that were available previously. How do I order those?
At this time, there are only four signs approved for use at the university*:
"Face coverings are required inside this building when you cannot physically distance"

signs for building entrances. These signs have been deployed by Facilities Management. 

"Face coverings are required inside this building"

signs for student unions, libraries and fitness centers. These signs have been deployed by Facilities Management.

"Face coverings required beyond this point"

signs for classrooms.

Managed through Facilities Management for university classrooms and teaching or research labs.

Managed through designated units' contacts for department-managed classrooms and teaching or research labs.

Elevator maximum occupancy signs, which are being managed through Facilities Management.
*Exceptions are being managed on a case-by-case basis.
Widen Healthy Campus photos     FourWinds video updates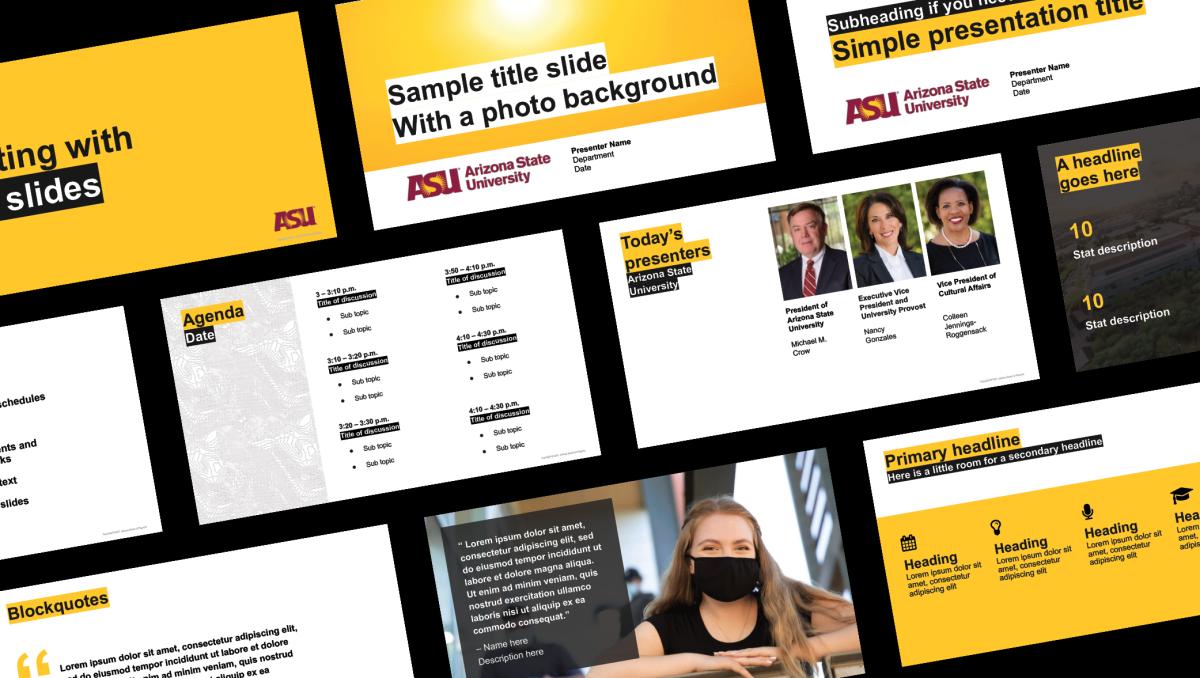 ASU's official 2022 presentation template is now available
There's no single formula for a great presentation but here's a secret ingredient that all ASU brand-aligned slide decks have in common: the official ASU presentation template (available for both PowerPoint and Google Slides). 
The template makes creating brand-aligned presentations quicker and easier than ever before and includes ASU color and font styles, title and section slides, and agenda and new layout templates. We've also added new design elements from ASU Thrive magazine and ASU's digital design system, Unity.