September 2021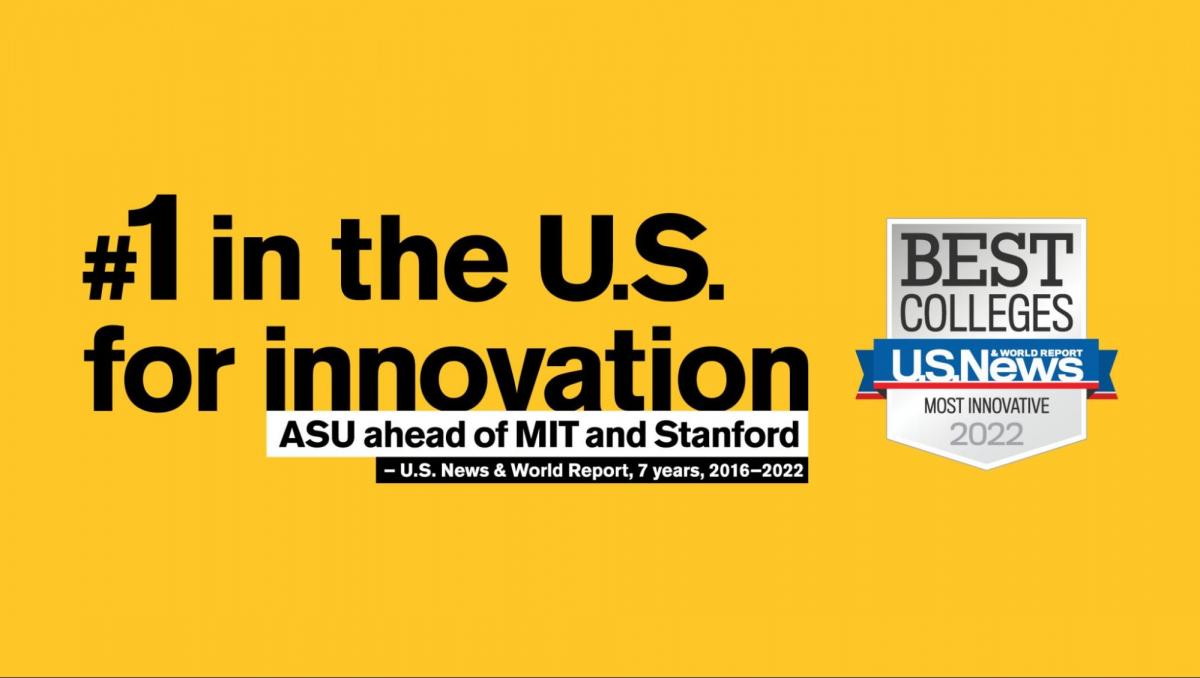 You did it, again! ASU is No. 1 in innovation
Thank you, Sun Devils! For the seventh consecutive year, U.S. News & World Report has named ASU the most innovative university in the nation, ahead of MIT and Stanford.
It is your innovation mindset — and that of our students, staff, faculty, researchers and alumni — that continues to propel ASU to the top spot for innovation. In fact, ASU is the only university to be recognized as No. 1 in the innovation category since U.S. News & World Report began the ranking.
The Hub has renewed our license for the innovation badge, with the same display privileges including social media, digital marketing, print collateral, video, television and radio, and apparel. Units can begin using the updated lockup and badge immediately.
Here's what you need to know about the innovation ranking: 
Use the 2022 No. 1 in innovation lockup graphics and badge for print and digital items.
Use the official language consistently and refer to ASU as No. 1 in innovation, ahead of MIT and Stanford (without numbers). In the 2022 ranking, MIT and Stanford do not immediately follow ASU, but comparing us to these prestigious universities makes a powerful statement.
#1 or No. 1? #1 is used only in the official lockup. In text, follow AP style: No. 1 in innovation.
Update your web footers with the current ranking information. (If you're using Webspark 1 and Webspark 2, this will update automatically by applying the latest update. Not on Webspark? Manually update your site's innovation footer by updating the Unity Design System's footer component.)
Find everything you need in our No. 1 in innovation toolkit, including the lockup, badge, video, text for social posts, animated digital assets and additional badges for other U.S. News & World Report rankings.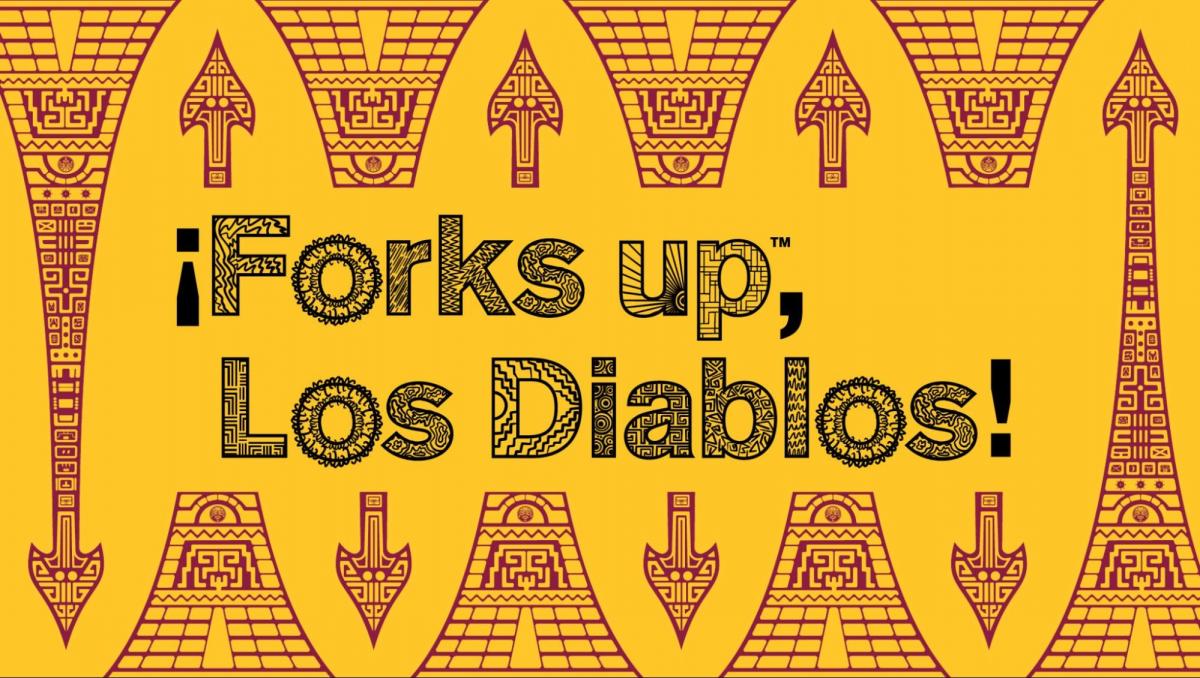 ASU communicators work with alums to create Hispanic Heritage Month graphics
In honor of Hispanic Heritage Month, three alumni designers collaborated with ASU communicators, the ASU Alumni Association and the Los Diablos alumni chapter to make new graphics to celebrate in Sun Devil style. The new graphics will appear as part of the Oct. 8 Stanford game to celebrate Hispanic Heritage Month. During this same game, Los Diablos scholars will be recognized in on-field celebrations. 
All three designers are recent graduates of the Herberger Institute for Design and the Arts, Master of Visual Communication Design program. Designers Justin Gilbert, Michael Torres and Iván Delvasto have done research and reflection on their heritage and history throughout the project, in dialogue with alumni and student collaborators. They prepared multiple rounds of sketches and brainstormed together to propose solutions for these Hispanic Heritage month graphics.
The project was designed to initiate a new collaborative process in the creation of new graphics to celebrate cultural heritage months. It is the beginning of a multiyear effort to cocreate cultural celebration graphics with many campus and alumni groups. The graphics will be added to T-shirts and other materials available in the Sun Devil Campus Stores just in time for the ASU vs. Stanford game in October.
The graphics that were produced as part of the Hispanic Heritage Month project are available for units to use now. Links are available in the Hispanic Heritage social media toolkit.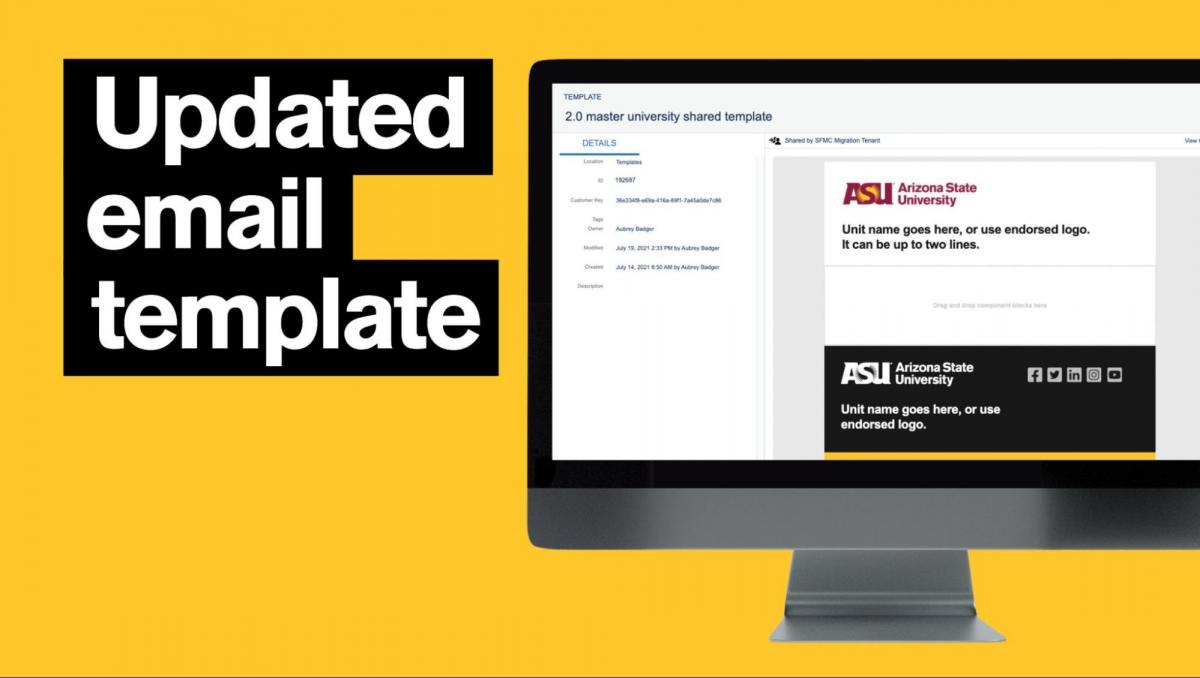 Updated university email template now available
Have you noticed anything new and improved about this email? It's using the new university email template 2.0 — an updated version of the shared university template that incorporates finalized guidelines from the Web Standards 2.0 project for ASU's digital creative standards, and provides new design and component options for your use. 
In alignment with the great work from Web Standards 2.0 and collaboration with the email community across ASU, the university email template 2.0 is an additional, optional tool to continue to refine the look and feel of your digital channels.

The university email template has been tested across more than 30 different email clients to ensure rendering consistency, and all components are editable using drag-and-drop, free form and WYSIWYG editors in Salesforce Marketing Cloud so that email marketers and communicators of all skill levels can create beautiful, brand-aligned emails. 
As we continue to iterate and build upon our email component library, stay tuned for interstitial updates to the university template. 
Watch the email template 2.0 training session from Summer Camps on Career EDGE to learn how to implement the new template into your existing email communications without having to rebuild your template library from the ground up.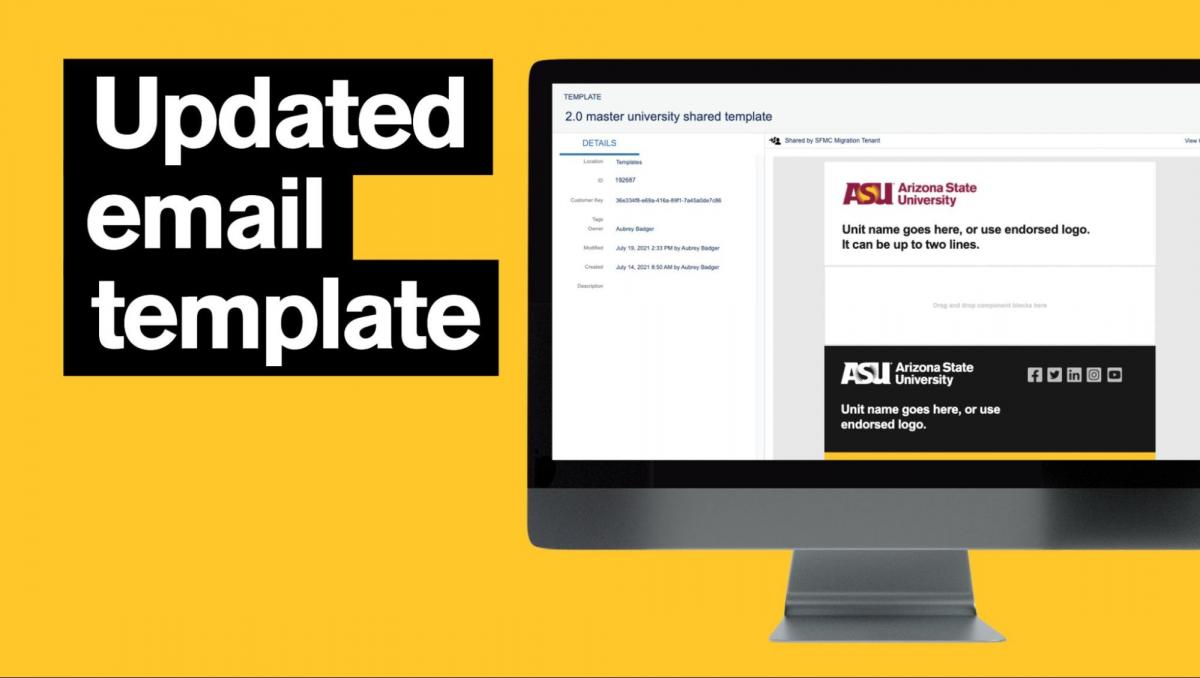 n July, ASU launched its Summer of Care Vaccination Campaign to engage immersion (on campus) students who have not yet been vaccinated or have not uploaded their vaccination card to myhealth.asu.edu. As a thank you to those students who have been vaccinated and uploaded their vaccination card, weekly drawings were held for a wide range of great prizes. This campaign was extended into August in order to help boost vaccination card uploads.
Thank you to all the units who shared, posted and emailed our students about this campaign. Your efforts paid off with thousands of new vaccination card uploads. 🎉
A task force continues to meet to align and coordinate messaging for the university's vaccination communication campaign and return to campus efforts. Due to these coordinated efforts, we ask that units not create their own messaging or creative around vaccines or COVID-19 related signage. Custom signage that has not been reviewed and approved is subject to removal. 
Photography and video guidelines
Photography and video should reflect current ASU policy. For now, that means avoiding imagery that shows large groups of unmasked students, whether indoors or outdoors. 
If archival imagery is being used, you can note that with a camera emoji and the year it was captured: "📷: 2019".
It's also suggested to include a disclaimer: "😷: ASU strongly recommends that everyone wear a face cover when inside a university building. Face coverings will be required in certain indoor settings where physical distancing may not be possible." 
The university has recently updated the standard green COVID-19 web banner for the Fall 2021 semester to align with key updates from the university. As such, every ASU website requires the current banner be swapped out with the new one shared below. Review the implementation instructions for developers and staff across the units and departments to seamlessly update the web banner on the ASU site(s) they manage and follow the steps to update the websites and webpages you manage as soon as possible. For questions, please see asu.edu/webservices.
How do I order "strongly recommended" signage for my space?
At this time, the strongly recommended face covering signs are permitted to building entrances only and are being managed through Facilities Management. This applies to all ASU buildings and locations.
The new face covering policy states that face coverings can be required in "other indoor settings where distancing is not possible." I think my space qualifies, how may I order signage?
Besides classrooms, labs and some studio spaces, the university will not designate additional rooms for required masks and signage. Rather, individuals should make decisions on a case-by-case basis. If you cannot physically distance yourself in a particular room at a particular time, you can require masking. If problems and disagreements arise, reach out to your supervisors who can ultimately escalate to the supervising dean or vice president.
I would like to order physical distancing, limited entry or any other sign that was available last year. How do I order those?
At this time, there are only three signs approved for the university*:
Face covering strongly recommended signs for building entrances, which are being managed through Facilities Management.
Face covering required signs for indoor spaces where distancing is not possible.

Managed through Facilities Management for university classrooms and teaching or research labs.
Managed through designated units' contacts for department managed classrooms and teaching or research labs.

Elevator maximum occupancy signs, which are being managed through Facilities Management.
*Exceptions are being managed on a case-by-case basis.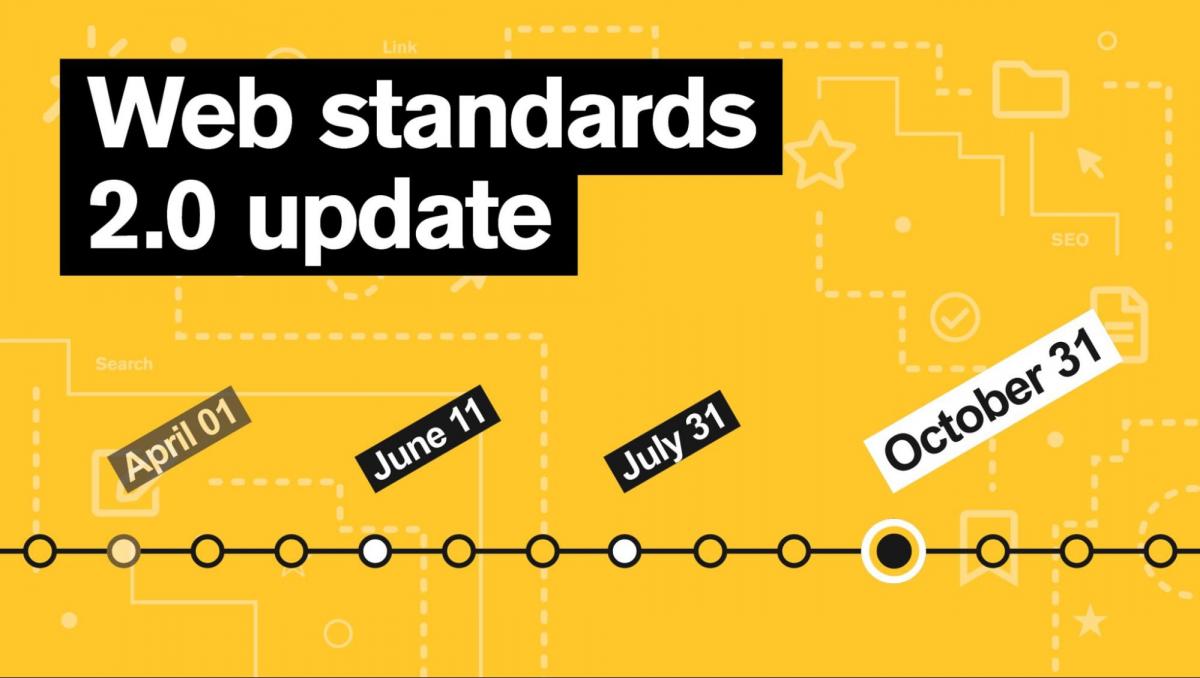 Standards compliance date for asu.edu sites: Oct. 31, 2021
Our next big focus as a community is the Oct. 31 compliance date for all websites to adopt the full asu.edu UI kit.
Confused about the difference between the compliance dates? Learn more about the difference between Jan. 31, 2021, July 31, 2021 and Oct. 31, 2021 compliance requirements.
A few reminders to consider when working through creating new sites or updating existing sites:
Please don't refer to any live ASU websites to understand standards for asu.edu. Many sites are still transitioning to 2.0 standards and referencing live sites, at any time, can unintentionally scale errors and non-standards solutions (think of the copy of a copy effect).
The Enterprise Brand and Marketing Guide is the source of truth for ASU's web design standards and includes a link to the UI kit for asu.edu. Unsure about spacing, color combinations or capitalization? The UI kit contains a robust notes column on each artboard with standards details for each component. See more info.
Please make sure you've claimed your asu.edu sites in the official ASU web inventory.
Use the web standards checklist as you're planning a new site, updating a site and as your final step to QA your site prior to launch.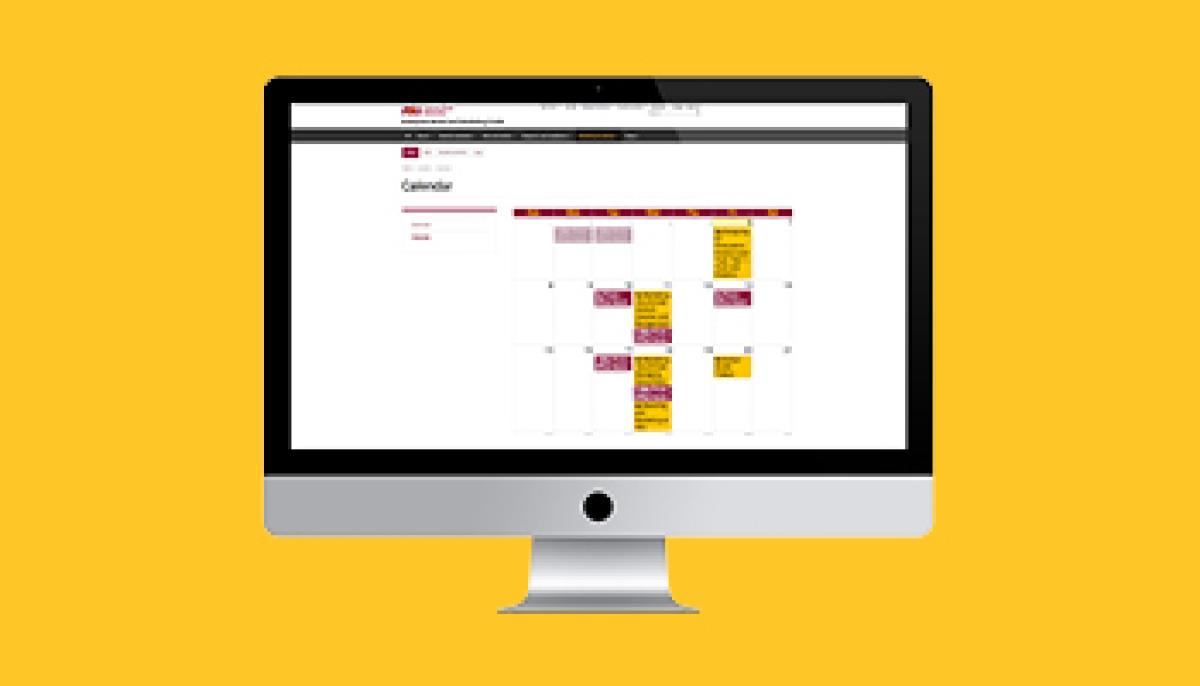 Upcoming sessions
Happening monthly: Join a community monthly meeting. Check out the Marketing Academy calendar to see upcoming opportunities.